Carbon Footprint Labeling Activities in the East Asia Summit Region: Spillover Effects to Less Developed Countries
Editor(s)/Author(s) :
- 1 July 2010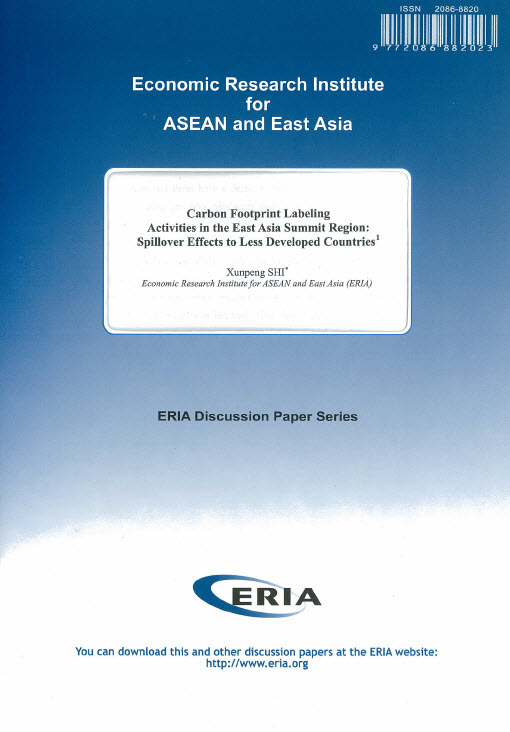 Abstract
---
This paper discusses carbon footprint (CFP) labeling activities in the East Asia Summit (EAS) region with a focus on their spillover effects on less developed countries (LDCs). Due to increased and increasing economic integration, implementation of CFP labeling schemes in one country will have significant impact on others. The impact is particularly significant for LDCs in the EAS region because: the EAS production networks are highly integrated, which provide necessary condition for the spill-over effects to be generated; LDCs generally lack the capacity to measure and label CFP of their products; and exports from LDCs often produced by relatively small producers. However, the effective inclusion of LDCs in labeling schemes may offer more and cost-effective opportunities for carbon emission reductions. The presence of spillover effects means that countries that are implementing carbon labeling schemes need to take stakeholders outside of their boundaries into consideration. The disadvantages of LDCs can be reduced by well designed carbon labeling schemes, by innovative solutions to low cost data collection and certification, and by technical transfer, training and capacity building.