Developing a National Blue Economy Framework for Lao PDR
Editor(s)/Author(s) :
- 13 September 2023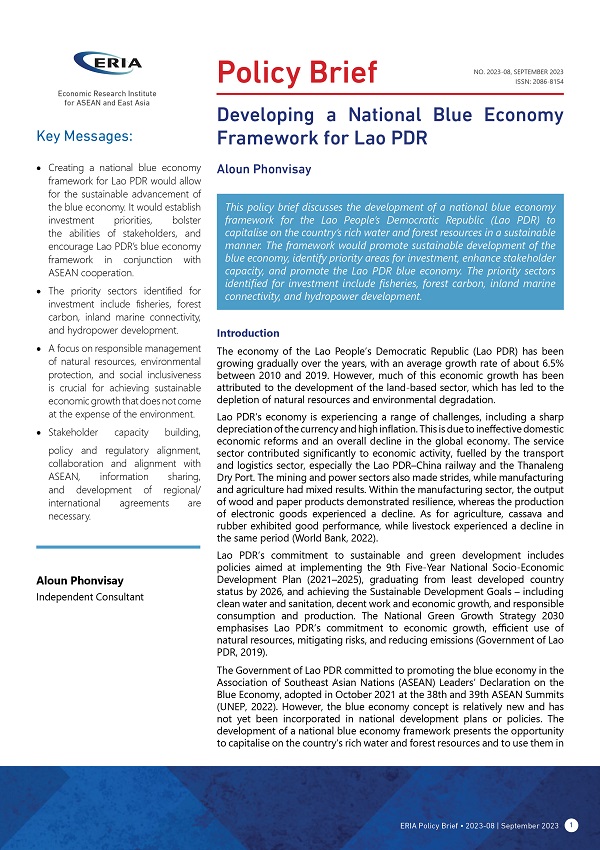 This policy brief discusses the development of a national blue economy framework for the Lao People's Democratic Republic (Lao PDR) to capitalise on the country's rich water and forest resources in a sustainable manner. The framework would promote sustainable development of the blue economy, identify priority areas for investment, enhance stakeholder capacity, and promote the Lao PDR blue economy. The priority sectors identified for investment include fisheries, forest carbon, inland marine connectivity, and hydropower development.