Industry Agglomeration, Urban Amenities, and Regional Development in India
Editor(s)/Author(s) :
- 13 September 2023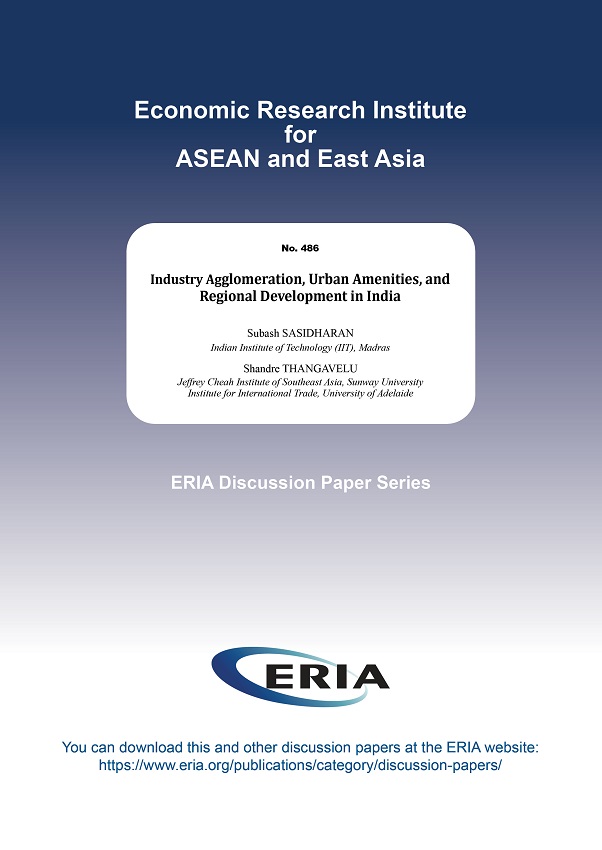 Industrial agglomeration is an important component to create efficiency and externalities for industrial growth and competitiveness for the Indian economy. In this paper, we examine the spatial location of Indian firms and industry agglomeration at district and township level for the Indian economy. Particularly, we examine the impact of urban amenities in driving the industrial agglomeration in the Indian economy using firm-level data. We carefully control for township-level urban amenities, as well as firm level characteristics in affecting the industry agglomeration. As opposed to previous state- and district-level studies, we examine the impact of urban amenities at a more disaggregated township level for 2011. The study also examines the impact of urban amenities on manufacturing, as well as the services sector. The empirical analysis findings indicate a positive correlation between town-level disparities in industry agglomeration and various amenities, including education, healthcare, energy, transportation, finance, and cultural resources. These results remain consistent when considering alternative measures of agglomeration and conducting sub-sample analyses.
Industry Agglomeration, Urban Amenities, and Regional Development in India