Labour Market Impacts of Import Penetration from China and Regional Trade Agreement Partners: The Case of Japan
Editor(s)/Author(s) :
- 24 April 2020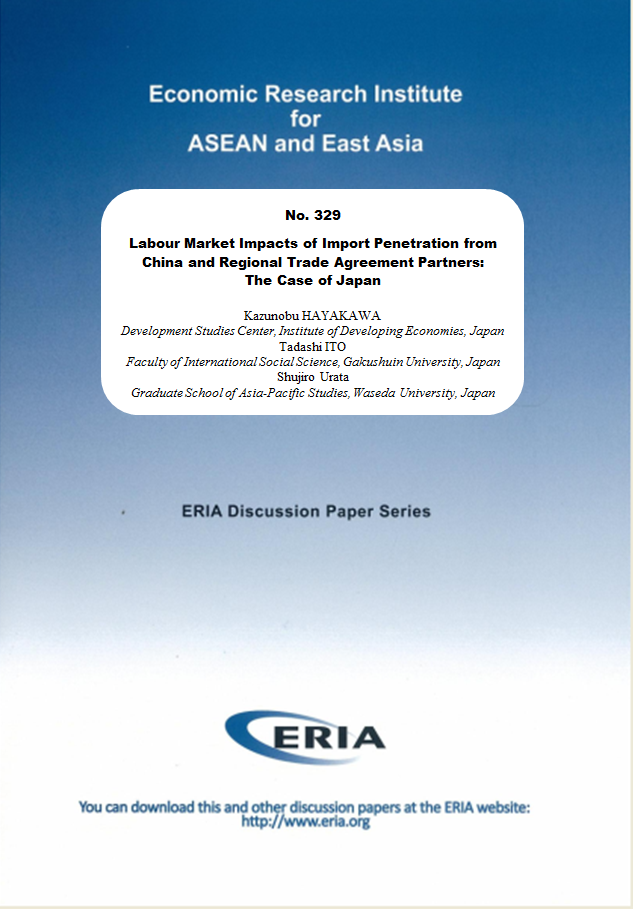 The impacts of imports on the domestic labour market have been hotly debated recently. The purpose of this paper is to empirically examine the effects of not only imports from China but also those under regional trade agreements (RTAs) on employment in Japan. As in previous studies in the literature, we found that the rise in import penetration from China significantly decreases employment in Japan. However, import penetration under RTA regimes is found to have insignificant effects on employment. The finding suggests that the increase in imports under RTA regimes might not be harmful to the domestic labour market. In addition, we did not find significant effects of import penetration via input–output linkages. This insignificant result may be because imports by Japanese manufacturing firms are mostly conducted in the form of intra-firm trade, enabling them to avoid negative impacts on employment.
Full Report
Labour Market Impacts of Import Penetration from China and Regional Trade Agreement Partners: The Case of Japan