Oil and Gas Strategic Pricing in Myanmar
Editor(s)/Author(s) :
- 16 May 2023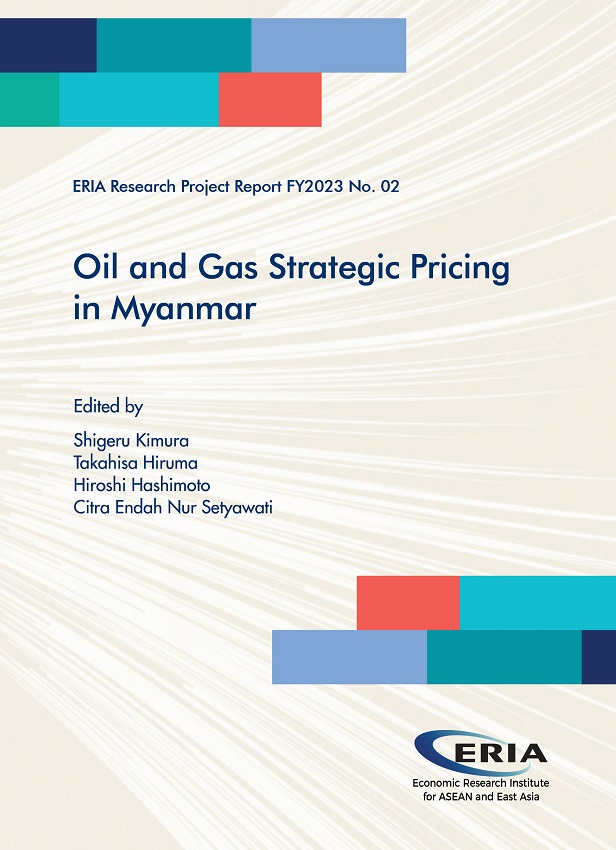 As Myanmar's crude oil production has been far too limited to meet domestic petroleum demand, it has had to rely mostly on importing petroleum products, mainly from Singapore. If Myanmar constructs a refinery, Myanmar's petroleum market will have two types of petroleum products –domestic and import. So it will need a petroleum pricing system to integrate the domestic and import prices. Myanmar's gas production is forecast to decline in the years ahead. Hence, Myanmar will need to import gas, especially liquid natural gas (LNG) for internal use, i.e. for power generation and industrial activities. Myanmar, therefore, will need a unique gas pricing system to reflect domestic and imported gases. This report seeks to provide Myanmar with suggestions for formulating new oil and gas pricing systems.
Full Report
Oil and Gas Strategic Pricing in Myanmar
Contents
List of Abbreviations and Acronyms
Chapter 2 Oil Strategic Pricing in Myanmar
Chapter 3 Strategic Gas Pricing in Myanmar
Chapter 4 Conclusion and Recommendations