COVID-19, Telework Patterns Within a City, and Changes in Urban Structure ' Preliminary Findings
Editor(s)/Author(s) :
- 11 April 2022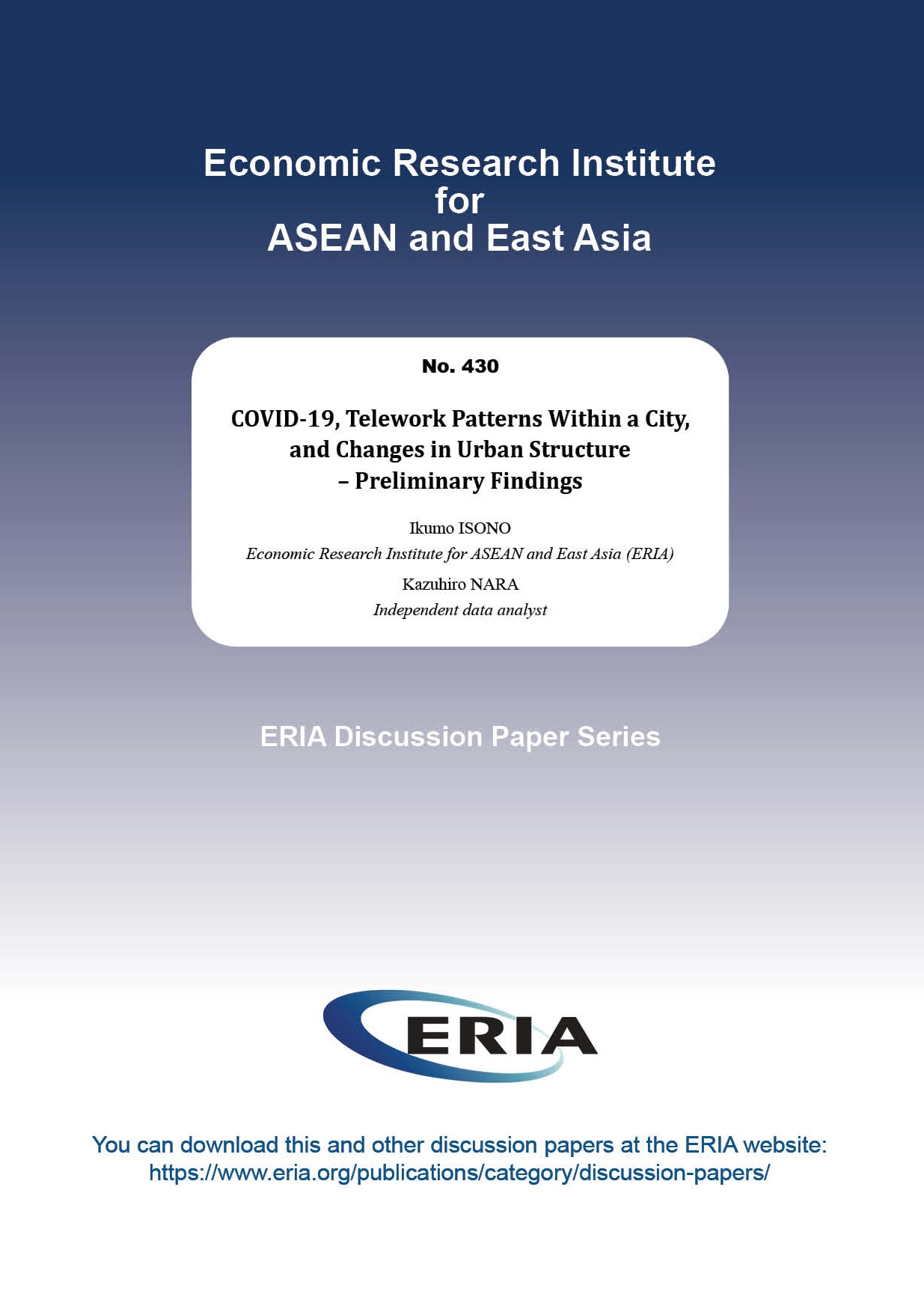 With the coronavirus disease (COVID-19, the spread of teleworking means that people do not necessarily have to live near their place of work. Will the role of cities change in this case? Teleworking patterns within a city matter. According to data from the Tokyo metropolitan area, people who live in a particular part of the city or work in the city centre are more likely to telework. Areas with a higher proportion of managers and professionals have higher rates of telework. Those who can telework may move from central Tokyo to other parts of the country, but the destination is mainly the outskirts of Tokyo. In the suburban areas, there was a positive correlation between the rate of increase in the number of migrants from the 23 wards of Tokyo and the teleworking rate. It is reasonable to assume that areas offering a good living environment are unevenly distributed, that the telework rate is high in these areas, and that the number of migrants is increasing in these areas. The government's story that more people will move to rural areas as a result of widespread telework may not be so simple.
COVID-19, Telework Patterns Within a City, and Changes in Urban Structure – Preliminary Findings