Economic and Technical Cooperation in the Regional Comprehensive Economic Partnership: Focus Areas and Support for Small and Medium-sized Enterprises
Editor(s)/Author(s) :
- 21 October 2022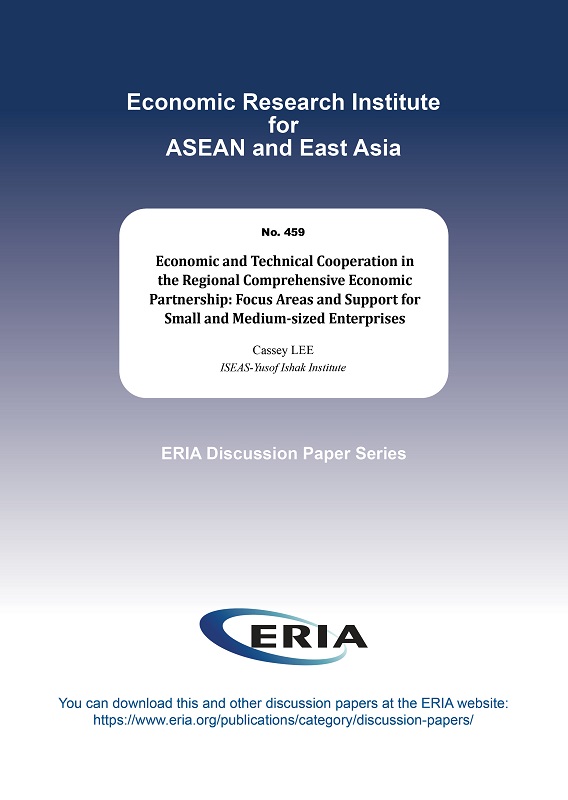 Regional Comprehensive Economic Partnership (RCEP) member countries differ in terms of the level of development. To ensure the benefits of RCEP are distributed equitably, economic and technical cooperation are needed between developing member countries with more developed member countries. This study attempts to identify the areas of economic and technical assistance needed by developing RCEP members. The study also aims to identify economic and technical assistance that could be implemented under RCEP to support the growth and development of SMEs in the region. A comparison between the Comprehensive and Progressive Agreement for Trans-Pacific Partnership and RCEP provides some ideas on how economic and technical cooperation and small and medium-sized enterprise focus areas could evolve.
Economic and Technical Cooperation in the Regional Comprehensive Economic Partnership: Focus Areas and Support for Small and Medium-sized Enterprises