Market Entry, Survival, and Exit of Firms in the Aftermath of Natural Hazard-related Disasters: A Case Study of Indonesian Manufacturing Plants
Editor(s)/Author(s) :
- 16 December 2021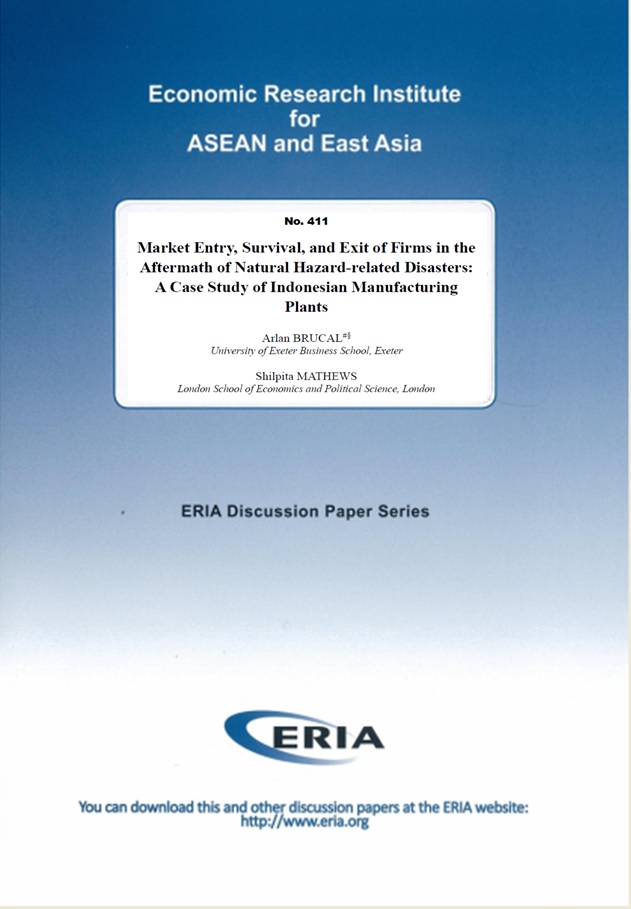 By combining plant-level data from the Indonesian Manufacturing Survey and localised disaster data from the Emergency Events Database for the period 1990–2015, we were able to exploit both temporal and spatial variation to investigate the global market entry, survival, and exit of plants in the aftermath of a major flood event at the kabupaten (regency) level. Results from the combined propensity score matching and difference-in-difference approach suggest no strong evidence of instantaneous and persistent detrimental effects of initial experience of flooding on overall and female employment, but with delayed effect on output and output per worker. Plants that are connected and foreign-owned experienced a persistent decline in output per worker relative to their domestic counterparts in the aftermath of a flooding event. On average, flooding was not found to have a significant impact on plant entry. The results highlight that international trade has unintended consequences for firm resilience to flooding. Trade-offs and complementarities between globalisation and other SDGs, such as gender equality and poverty reduction, are discussed.
Market Entry, Survival, and Exit of Firms in the Aftermath of Natural Hazard-related Disasters: A Case Study of Indonesian Manufacturing Plants