Women and Leadership in the ASEAN Digital Economy: Mapping the Rhetorical Landscape
Editor(s)/Author(s) :
- 13 December 2022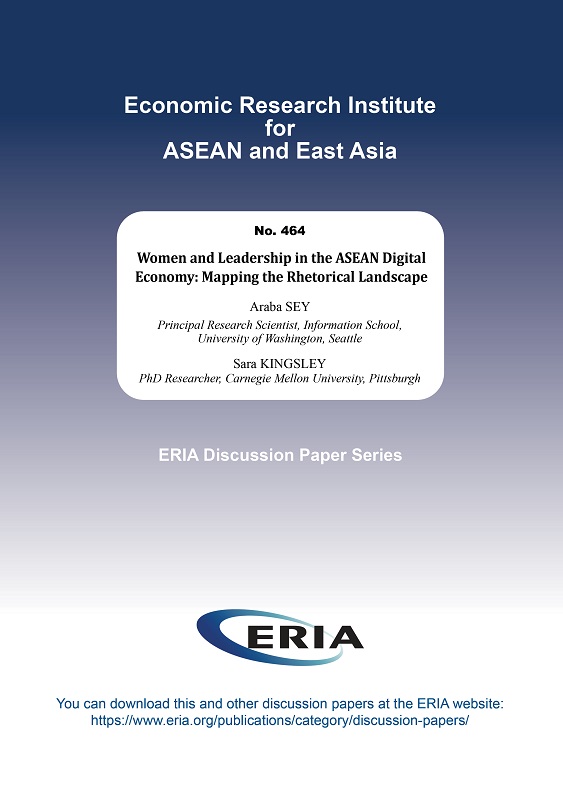 This paper assesses the nature of policy, media, and research representations of women's inequality in digital leadership, reflecting on how clearly they define the issues, causes, solutions, and resource needs. Overall, women's status in digital leadership receives patchy coverage in the media and insufficient depth of examination in academic and policy research. Existing rhetoric recognises women's inequality as a serious problem in the ASEAN digital economy. However, the dimensions, causes, and solutions especially in terms of digital leadership are rarely clearly defined. There is a dominance of economic narratives to support the need for more women in digital leadership, which demonstrates a higher interest in women as an engine of economic growth than in equal representation as a matter of principle. A heavy dependence on global, European, or North American data highlights the need to improve the collection of gender-disaggregated data within the ASEAN economy.
Women and Leadership in the ASEAN Digital Economy: Mapping the Rhetorical Landscape