ASEAN Digital Community 2040
Editor(s)/Author(s) :
- 2 February 2023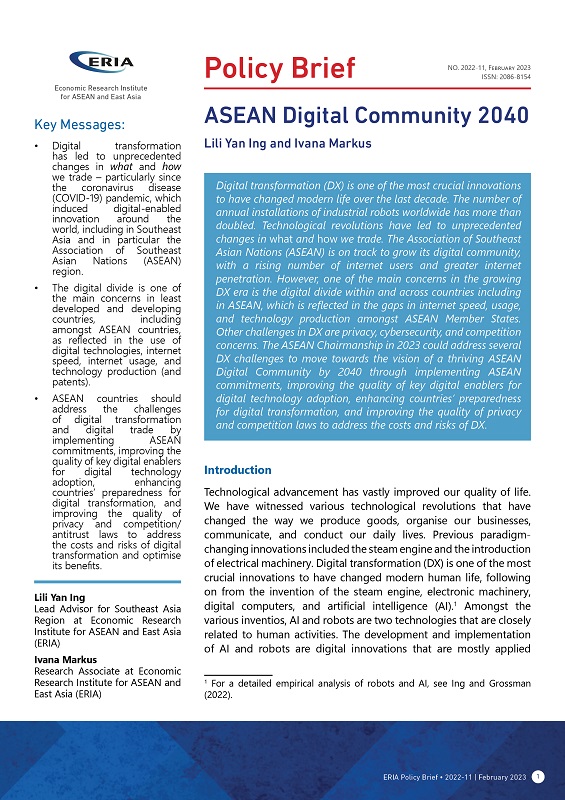 Digital transformation (DX) is one of the most crucial innovations to have changed modern life over the last decade. The number of annual installations of industrial robots worldwide has more than doubled. Technological revolutions have led to unprecedented changes in what and how we trade. The Association of Southeast Asian Nations (ASEAN) is on track to grow its digital community, with a rising number of internet users and greater internet penetration. However, one of the main concerns in the growing DX era is the digital divide within and across countries including in ASEAN, which is reflected in the gaps in internet speed, usage, and technology production amongst ASEAN Member States. Other challenges in DX are privacy, cybersecurity, and competition concerns. The ASEAN Chairmanship in 2023 could address several DX challenges to move towards the vision of a thriving ASEAN Digital Community by 2040 through implementing ASEAN commitments, improving the quality of key digital enablers for digital technology adoption, enhancing countries' preparedness for digital transformation, and improving the quality of privacy and competition laws to address the costs and risks of DX.